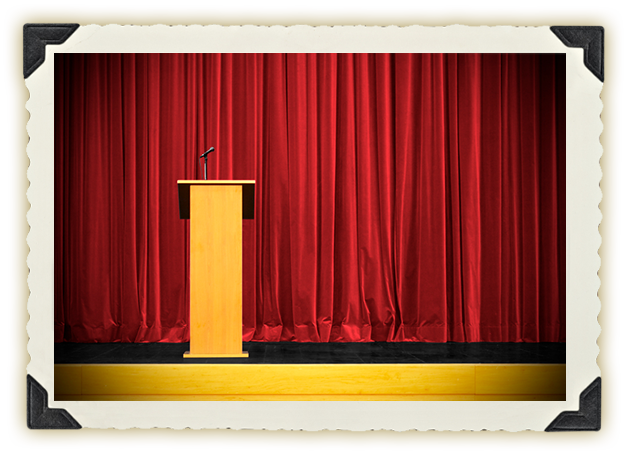 Rhythm City Entertainment has been putting the fun in functions for over two decades now.  We realize that the music can make or break a corporate event and our professional DJs are there for you every step of the way, ensuring that your employees and their guests have the time of their life.
From award ceremonies and recognition speeches to silent auctions and everything in between, we've got your back when it comes to integrating all of the particulars essential to presenting the perfect program for you and your co-workers.  Whether it be a conference wrap-up, an annual meeting, a morale booster or a holiday party, we'll help you set just the right mood throughout.
We are aware of the significant role music plays in creating just the right ambience for any occasion.  Equally important, we'll keep the volume at a level that won't disrupt people's conversations during the non-dance part of your event.
We also serve as a valued complement to any additional entertainment you may have secured, including Casino set-ups, Live performances, Photo Booths, Magicians and the like.  We've put together a wide array of clever musical sound bytes that we use to enhance introductions, raffles, acknowledgements and giveaways to name a few.  This way we'll ensure that you & your co-workers are thoroughly enjoying yourselves at every opportunity.
When it's time to dance, our experienced DJs will read the crowd and bring them to their feet.  We have an extensive music library, spanning every decade and genre from the 1920's to the hottest songs to hit the charts this week.  We're happy to take requests and we specialize in keeping the momentum going on the dance floor, seamlessly mixing from one song to the next.
We also offer Karaoke as a fun add-on for a nominal charge.  Please see our Karaoke section for more details.
We would love to discuss your upcoming event with you.  Allow us to help you make it a tremendous success.
Call us at (310) 663-4472 to request a custom price quote.